2023 Chevrolet Colorado in Smithville, MO

2023 Chevrolet Colorado at Victory Chevrolet of Smithville
It's the sad truth that not every truck is built equal, so when you need a model that boasts great capability and utility, you're going to want to take a look at the 2023 Chevrolet Colorado. This model truly sets itself apart from the rest with its powerful engine and affordable design. You'll be able to handle jobs quickly and efficiently while still having a comfy interior. For a closer look near Independence, Smithville, or Kansas City, you'll want to stop by Victory Chevrolet of Smithville.
Top Features of the 2023 Chevrolet Colorado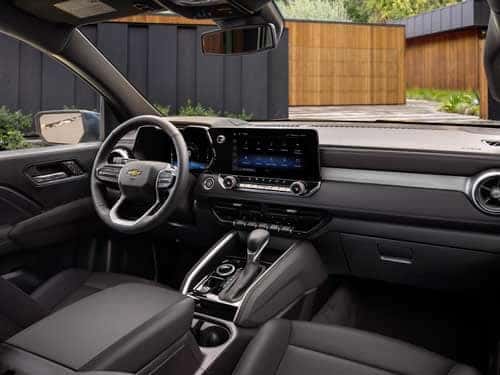 A Wide Interior
One of the best parts of owning a truck is the interior. You'll be sat high above the traffic, allowing you to clearly see what's ahead of you, and you'll also find cozy seats and a vast amount of space to work with.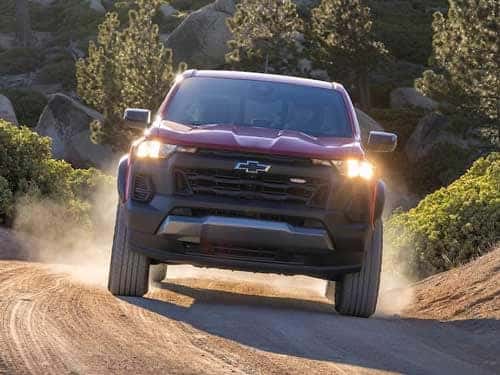 A Stunning Exterior
With one look at this truck, you'll know it's strong thanks to its bold design. You'll also be able to choose from some great body colors when customizing it, with options like Summit White and Glacier Blue Metallic.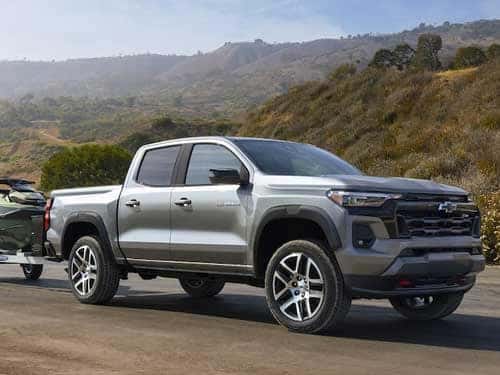 Hauling More Cargo
When you need to move a significant amount of cargo, you're going to need a trailer. Not every vehicle can handle that kind of weight, but you'll have a maximum available towing capacity of 7,700 pounds with the Colorado.
Enhanced Utility
A truck should be all about utility, and the Colorado certainly doesn't disappoint. You'll find a wide range of uses with its durable bed that go past hauling a payload. When you need pure capability, you're sure to appreciate features like:
Tailgate Measurement Tool: If you look closely at the tailgate, you'll find that it has its own measuring tool so that you don't have to worry about forgetting the tape measure.
Tie Downs: Hauling cargo can be scary if it's not properly secure. You'll have eight standard fixed tie-downs with this model, with 17 being available.
StowFlex Tailgate: This available feature gives you a lockable storage area built into your tailgate itself. It also has a drain, making it a mobile cooler.
Real Power
Power isn't an issue with this model. You can easily upgrade it with everything from an available factory-lifted suspension to the powerful 2.7L Turbo High-Output engine. The standard edition of this model isn't anything to scoff at either, as it's both quick and strong. If you truly want to make the most of your Colorado, you may want to consider looking at the five drive modes, which give you increased performance when it comes to off-roading. If you're constantly dealing with dirt, mud, and more, this feature can be a lifesaver.
Full of Fast Technology
This model boasts some amazing technology, like the Off-Road Performance Display. It can be found on your infotainment system and will show you everything from your steering angle to your g-force meter. You'll also find features like Apple CarPlay, Android Auto, and even an available wireless charger. When it comes to safety, you'll also have Chevy Safety Assist as a standard feature, which includes six cutting-edge systems designed to help you on the road. These systems are so advanced that they can even brake hit the brakes for you in certain emergency situations.
You can save time by first applying online when you decide to finance the 2023 Chevrolet Colorado with Victory Chevrolet of Smithville.